Knives and Blades
New Jersey Waterjet specializes in mass-producing high-quality cutting knife blanks. To request a quote, please provide the following information.
Do you have CAD drawings? If not, we can create drawings for you from either a high-quality drawing or physical template.
Do you have a dimensioned drawing? If not, at least one or two dimensions so we can scale your blank correctly.
Quantity of knives
Type of material
Thickness of material
We accept drop-shipped material from all steel suppliers. Just confirm that your contact information is included on the packing slip.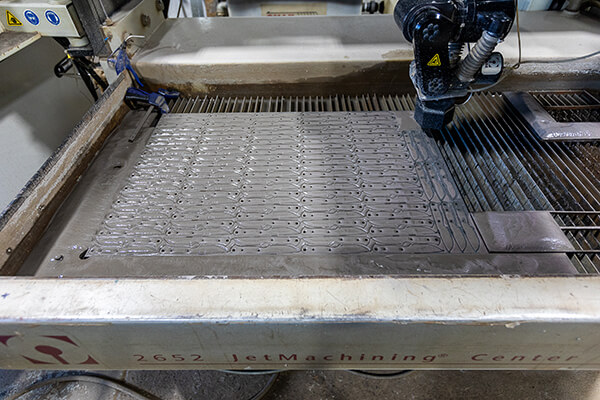 Waterjet Cutting Knife Blanks
Request Quote
If you would like to receive a quote, complete the following form. If you suspect your file has not been sent, then email the file to larry@newjerseywaterjet.com.